A new type of pet insurance for all cats and dogs.
Not just some.
Two affordable plans with
one low deductible.
High-value, low-cost protection for Canada's pets.
Your PHI Direct pet insurance coverage includes, but is not limited to, the following professional veterinary services:
Imaging - CT scans, MRI, and X-Rays
Plus, with PHI Direct, you get 24/7 access to Telehealth phone care. Telehealth veterinary nurses are available 24 hours a day, 7 days a week to discuss your pet health concerns.
Understanding what is not eligible for coverage is as important as knowing what is covered. Like most pet insurance policies, PHI Direct does not cover pre-existing conditions. With 'New-Condition Coverage', any condition experienced in one policy year will be considered pre-existing in future policy years, including any associated or bilateral conditions. Check out some examples of how our 'New-Condition Coverage' works.
We love informed decisions! Check out our Policy At-a-Glance to learn more about our coverage.
PHI Direct's
premiums
are,
on average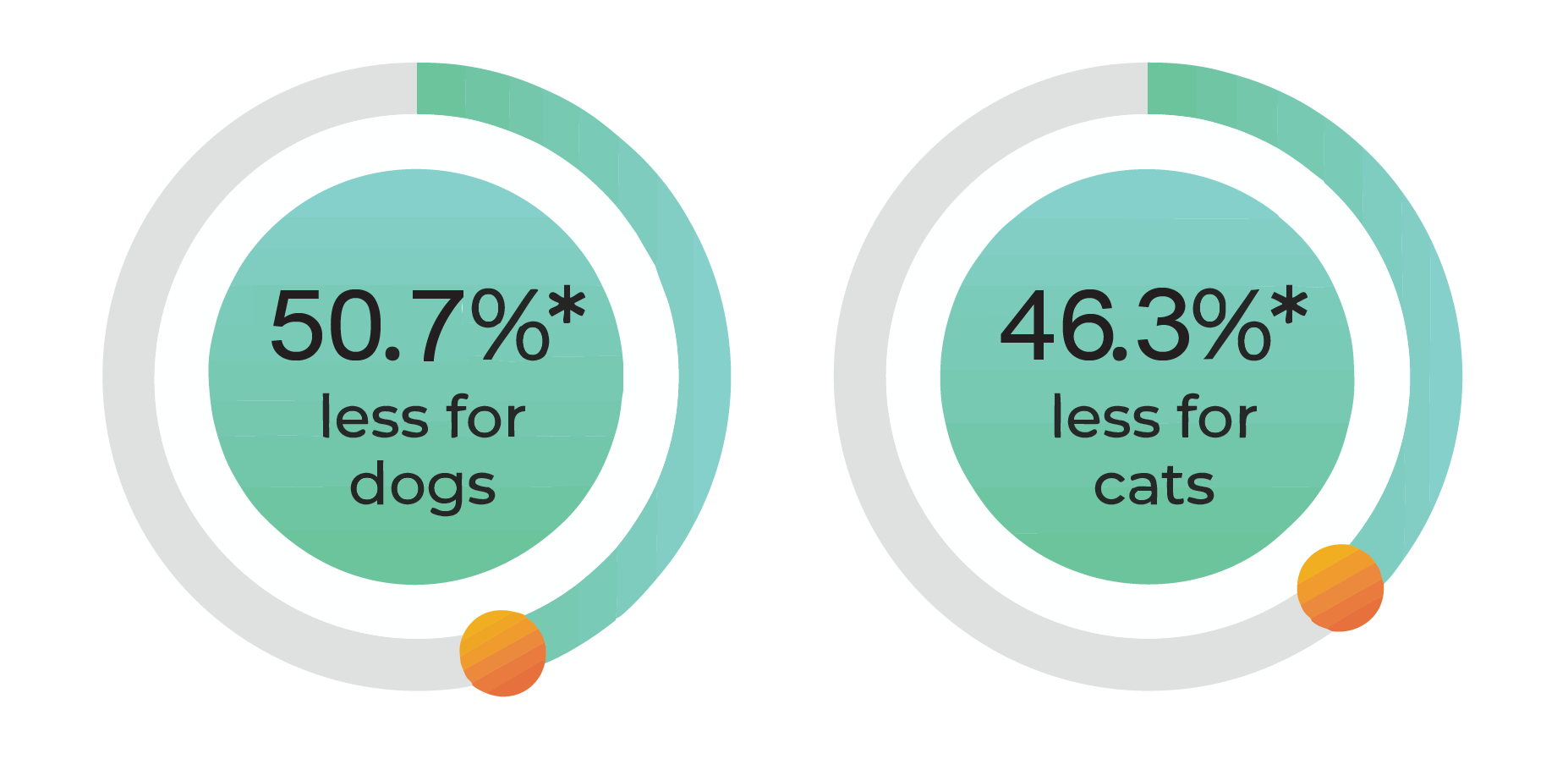 So, you can pop inflation.
*Source: 2021 North American Pet Health Insurance Association (NAPHIA) Industry Data Report, Section 3: Average Premiums (Canada) / PHI Direct's average premium for cats is $19.17/ month compared to the industry average of $30.76. PHI Direct's average premium for dogs is $37.64/ month compared to the industry average of $63.95
Coverage capped
at
$10,000
is enough annual protection for 99 pets out of 100*
And it stops your premiums from sky-rocketing
*Based upon 2 years of actual claims processed
PHI Direct is helping to protect
more Canadian pets than ever before.
Because our costs aren't inflated, we can bring the protection of pet insurance to many more cats and dogs.
97% of cats and dogs in Canada do not have the protection of a pet insurance policy. This leaves many pets open to financial uncertainty. In the worst scenarios, it can mean that veterinary care is not affordable - right when it's needed most. Pet insurance cover can be a powerful tool for pets, pet owners and veterinarians, who all want the best thing for the pet. Even if you don't buy a PHI Direct policy, please know that we are very strong advocates for dog insurance and cat insurance, broadly. Even if it's through one of our competitors.