Multi-pet Discounts on Your Canadian Pet Insurance (and which providers offer one).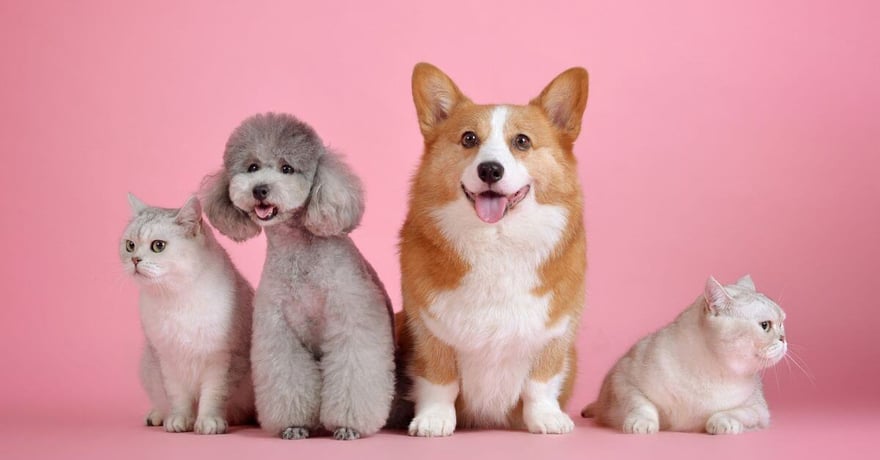 Multi-pet discounts can make pet insurance more affordable for households with more than one pet - but not all pet insurers provide one.
We probably sound like a broken record on this but we here at PHI Direct are passionate advocates for pet insurance - even if it's through one of our competitors! Pet insurance removes some of the risk associated with pets experiencing unexpected health issues in their lifetime. And it's almost certain that they will.
Because only 3% of cats and dogs in Canada (and the U.S. actually) have pet insurance, PHI Direct's insurance policy has been designed to bring affordability to pet insurance so more cats and dogs than ever before can have that protection with pet insurance. Our policies are on average 37% cheaper than the competition for cats and 45% cheaper for dogs.* Oh, and we're one of the Canadian pet insurance providers that offers a multi-pet discount (check out a list of some below).
Whether you're considering insurance with PHI Direct or one of our competitors, there are some opportunities to make things even more affordable. If you have more than one pet in the house you're probably looking to save some costs while not compromising on value. More than 50% of households with dogs or cats own more than one pet so there are lots of savings to be had here.
Insuring more than one pet with the same provider and leveraging their multi-pet discount can be one of those ways to save. Many Canadian pet insurers offer a multi-pet discount and there are lots of advantages to insuring more than one pet (if you have more than one pet) at the same time. Here is why insuring multiple pets can be great!
If you have more than one pet, that means there is an even greater chance of unexpected accidents, emergencies and medical conditions occurring in your household and even more reasons to consider pet insurance to help protect your pets and your household budget.
Pet parents with a pet insurance policy take their pet to the vet twice as often which means that problematic issues are often caught sooner than with uninsured pets.
Your discount will likely be applied to all pets - not just one (i.e., a 5% savings is applied across all off your premiums for your pets). For example, if you have 2 pets insured for $50 a month. You'll save $2.50 on each pet per month and $5 per month in total.
There's less administrative work with one insurer as all claims forms and policy documents remain the same!
Further tips.

Try to enroll all your pets at the same time to ensure that your multi-pet discount is applied correctly.
Don't be afraid to secure multi-pet discounts on your cats and your dogs - if you happen to own both!
PHI Direct can be a great pet insurance option for older pets where other providers' premiums can become much more costly. This increases your opportunities with multi-pet discounts as you could enroll a senior pet plus a young pup or kitten.
So, the burning question is probably, 'which Canadian insurers provide a multi-pet discount?'. Wonder no more.
Canadian Pet Insurance Providers
PHI Direct
Fetch
Pets Plus Us
PetSecure
Furkin
Trupanion
Multi-pet Discount
Yes
(5%)
No
Yes
(various %)
No
Yes
(5%)
No
PHI Direct is bringing pet insurance to more cats and dogs in Canada than ever before. To get a quote for your pet, please click here.
*Source: 2021 North American Pet Health Insurance Association (NAPHIA) Industry Data Report, Section 3: Average Premiums (Canada) / PHI Direct's average premium for cats is $19.17/month compared to the industry average of $30.76. PHI Direct's average premium for dogs is $37.64/month compared to the industry average of $63.95.
Posted on November 25, 2022 | Categories: Cats Pet Insurance DOGS Kitten Puppy Insurance Education
Share