Pet Insurance in Canada. What You Need To Know.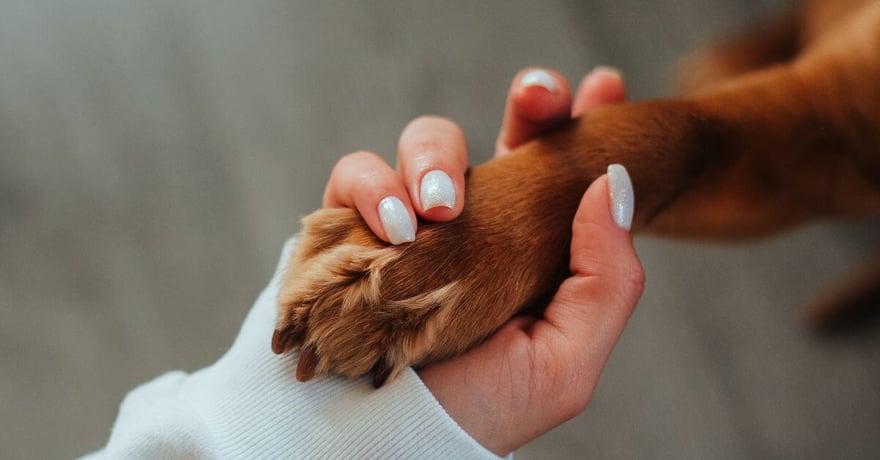 Pet insurance is not always well understood and we'd love to take the time to clear up some common myths and explain all the things that pet insurance in Canada can actually be. And some of the things it usually isn't.
Typically, pet insurance is a medical insurance plan for a pet that the owner pays into on a monthly or annual basis to an insurance company in exchange for protection against eligible veterinary expenses. When a pet experiences a condition that is covered under the insurance policy, the owner pays the veterinarian in full and then submits a claim to their insurance company to be reimbursed. How much they are reimbursed against the total veterinary bill will depend on the specifics of their coverage (and we promise we'll get into this a bit later).
Most Canadian pet insurance plans are for dogs and cats, (but if you have other domestic pets, exotic pets or horses, for example, you may be able to find pet insurance coverage for them as well). Pet insurance policies can contain important differences from one another though. Some offer everything your pet could possibly need, while others offer less coverage in return for a lower monthly cost. Considering the right policy for you and your pet can be tricky, so it's important to understand some specifics.
So, when searching for the right pet insurance policy for you, the first thing you should look at is what is covered. You should find that most pet insurance policies cover unexpected accidents and illnesses, but most policies will not provide coverage for pre-existing conditions (conditions that happened before a pet was covered under the policy).
As well as pre-existing conditions, it's also worth checking waiting periods on a policy as these will determine how long you have to wait after the insurance policy has started for your pet to be covered for a given condition.
Things like wellness coverage and preventive care are rarely covered under a standalone pet insurance policy albeit this type of coverage is occasionally available elsewhere or from the same insurer as a separate product (for a separate fee). A typical pet insurance policy is there to protect against the unexpected health needs of your pet and wellness and preventive care falls under a separate category from this.
How Much Will My Pet Insurance Cover?
How much financial protection your pet insurance provides you with will depend on a few things. As we mentioned, coverage can vary significantly but there are three important factors that will almost always play a role.
These factors are:
Maximum annual payout limits: the total amount the policy will pay for all claims submitted in a policy year. Some policies offer unlimited payouts but are typically more costly while others offer a fixed maximum annual payout. For example, PHI Direct's $10,000 coverage is typically enough coverage for 99% of pets in a given year and helps to keep costs lower. You will find other payout limits (or no limit at all) from other pet insurance companies. For example, as well as our $10,000 annual coverage we also offer a $5,000 option which costs less per month – but of course, has a lower maximum annual coverage threshold.
Deductible: this is the amount you are responsible for paying before your pet insurance provider starts reimbursing you. At PHI Direct, we currently offer only one low deductible option of $200 per year. This helps to ensure that PHI Direct members can see payouts from us earlier than with some other pet insurance providers. For example, on a veterinary bill of $500, we would start paying our share of the costs from dollar $201. If the deductible had already been met for that policy year, then it would be from the very first dollar! Remember though, most policy deductibles reset every year so having a higher deductible makes it less likely that your pet insurance will cover your eligible veterinary costs on a per-year basis.
Reimbursement percentage: this represents the percentage of the bill the pet insurance policy will pay after the deductible is met, up to the maximum annual amount. For example, PHI Direct currently offers 80% reimbursement on eligible payouts (after the deductible has been met) but you will find some insurers who offer different percentages and this can be a major factor in your monthly pet insurance costs.
How Much Does Pet Insurance Cost?
The price of your pet insurance premium can vary depending on the type of policy you choose, but it can also be affected by your pet. The three factors we mentioned above (deductible, annual payout and reimbursement percentage) are significant factors in the cost of your policy but age, breed, size, species, where the pet lives [or geographic location], and whether the pet is spayed or neutered will likely all play a part in determining how much your pet insurance costs too.
Pet insurance companies have a lot of data on the likelihood of a specific type of pet experiencing health issues throughout its life – as well as the severity of those issues. Ultimately, the higher the possible risk the more likely you are to make a claim and so the more expensive the insurance policy will be. For example, pet insurance for a large, older dog will likely cost more than for a small, young dog because they are more at risk.
At PHI Direct each new eligible condition within the policy year that the condition takes place is covered. In future policy years, this condition is typically considered pre-existing and not covered. This approach to pet insurance coverage provides protection when unexpected health issues first arise and helps us to bring you a raft of great features as well while keeping prices lower than other providers.
Can you self-insure instead of paying for pet insurance?
Yes – but it can be risky. It may work for you if you're lucky and disciplined in how you save. For example, if you put $50 aside every month and have a $2,000 vet bill in the first 2 years of your pet's life then you still don't have enough money saved up to cover the veterinary costs. This is why we're such strong advocates for pet insurance – it's a great tool for protecting pets when they need our support the most – right when they experience a new and unexpected health issue. 97% of Canadian cats and dogs are not protected with pet insurance and we'd love to see this figure be much lower.
Can older pets be insured?
Yes, they can! We've written a little about the benefits of pet insurance for older pets here.
As your pet ages, they do become more likely to fall ill or suffer an injury that could lead to a more expensive claim. To cover this additional risk, pet insurers are likely to charge more to insure older pets than younger ones.
It is still possible to find quality policies for older pets and PHI Direct is a great option. Our new-condition coverage keeps prices lower for older dogs and cats while making sure that a pet still has coverage when they typically need it most - when a new condition first occurs.
With older pets it is worth considering the following:
If your pet has had any illness or veterinary treatment in the past, be sure to check whether any exclusions apply to the new policy so you understand what you're paying for.
Look closely at the deductible. Insurers will often impose higher deductibles on older pets. PHI Direct does not change deductible amounts for older pets. It stays flat at $200 whether your pet is 2 years old or 10 years old.
What sort of conditions are covered?
Vet bills can be unexpected and often expensive. Covering them is the main reason people take out pet insurance. Here are some examples of conditions that can be covered:
Accidents and injuries.
Illnesses.
Hereditary, congenital, or breed-specific conditions. Some pet insurance policies will not cover these types of issues and certain breeds of pets can have a very high risk of experiencing some conditions (which is exactly when you want your pet insurance to help!). Unlike some other insurers, PHI Direct does not exclude these types of conditions from being covered under our policies.
Dental issues – covered on some pet insurance policies, but not all. This usually covers dental care required due to accident, illness or injury, but not for cosmetic work. For example, with PHI Direct you are covered for a tooth fracture in a previously healthy/non-diseased mature tooth, as a result of some traumatic event. The coverage includes the surgery, anesthetic and all medications associated with the extraction. You would not be covered for dental braces for your pet though.
Where Can You Use Pet Insurance?
Most pet insurance plans work on a reimbursement basis, so you can use your coverage with any licensed veterinarian of your choosing (in Canada and USA in the case of PHI Direct). Unlike human health insurance, pet health insurance isn't usually covered under employee benefits plans, and is not covered by human provincial health care plans. However, some companies may have certain requirements to meet in order for veterinarian bills to be eligible for reimbursement. If in doubt, you should call your pet insurer to check coverage specifics before submitting your claim.
Should You Get Pet Insurance?
We mentioned this earlier in this article but the whole team at PHI Direct are passionate advocates for pet insurance. We'd love to insure your cat or dog (in Canada) but we're also fully supportive of the decision to get pet insurance with just about any provider. Self-insuring or 'saving' for your pet's health needs doesn't always work well and can leave households exposed to unnecessary financial risk – and pets exposed to unnecessary (and difficult) decisions on the right treatment options for their needs. We'd love to see all cats and dogs have pet insurance. In Canada and everywhere else. At PHI Direct we're working to make pet insurance affordable for the 97% of cats and dogs that don't have pet insurance in North America. You can get a quote from PHI Direct pet insurance here.
Posted on December 13, 2022 | Categories: Cats Pet Insurance DOGS Insurance Education
Share